• 8 May 1945 •
[Berliner kids playing around an abandoned German Panther Ausf.G 'bodenständig' (a dug in tank to defend a strong point in the city) at Weddingplatz on Mullerstraße after the battle, May 1945.]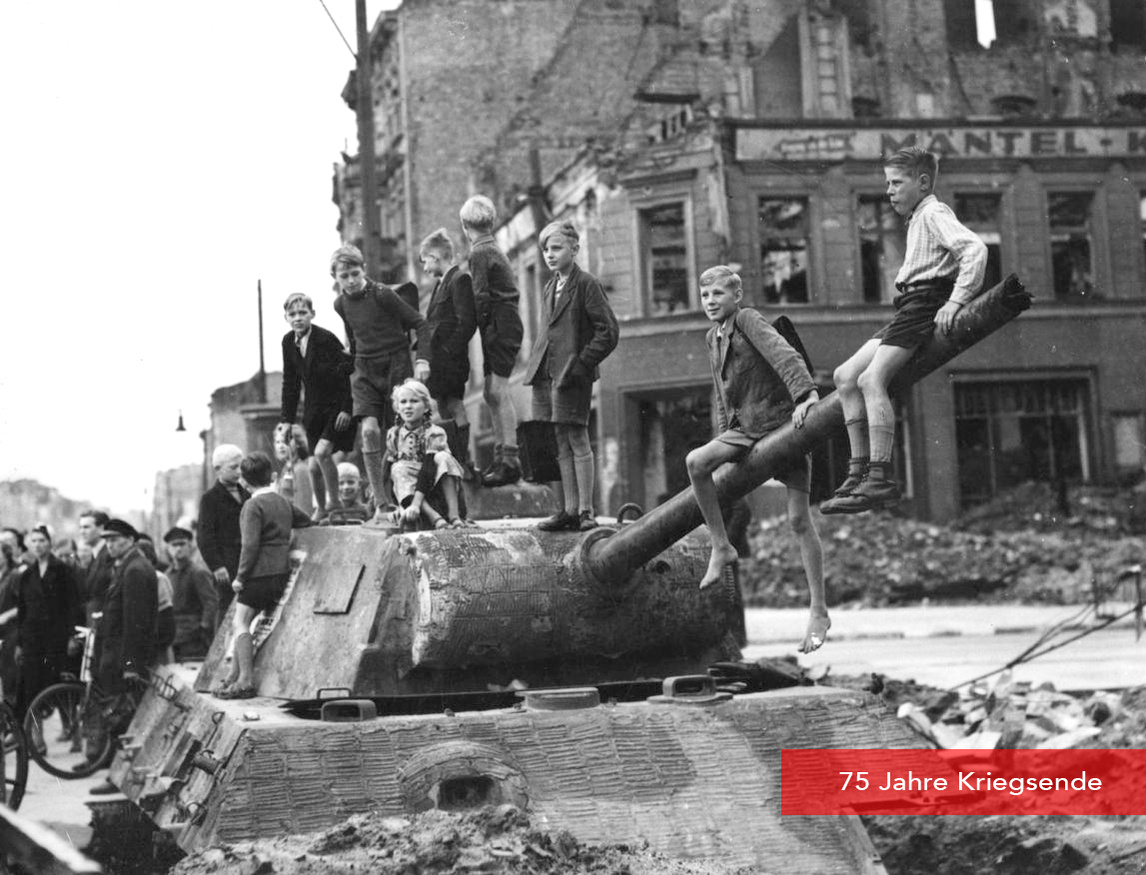 Berlin: 8-9 May 1945: 75 years ago, Air Chief Marshal Sir Arthur Tedder, Deputy Supreme Allied Commander and Gen Carl Spaatz Commanding United States Strategic Air Forces, arrived at Berlin-Tempelhof aboard an RAF C-47 on behalf General Eisenhower to ratificate the German
unconditional surrender signed the day before at Reims. The act took place at the Soviet headquarters in the city at Karlshorst, now the Deutsch-Russisches Museum Berlin-Karlshorst, where World War II came to an end in Europe now in presence of the Soviet commander Marshal Georgy Zhukov. The German delegation, composed by Field Marshal Wilhelm Keitel, General-Admiral Hans-Georg von Friedebur (Kriegsmarine) and Colonel-General Hans-Jürgen Stumpf (Luftwaffe) signed the capitulation at 1.00 hrs 9 May.
It is quite significant that the highest rank of the Western Allies' air power -Tedder and Spaatz- the men who lead the Strategic bombing campaign, were the ones chosen to represent Eisenhower and the winners on this act which marks the end of the Third Reich.
[Generalfeldmarschall Wilhelm Keitel, Commander in Chief of the Wehrmacht, signed the declaration in Karlshorst. The war is over.]

[Karlshorst, 9 May 1945. The ratified unconditional German surrender terms being signed by Air
Chief Marshal Sir Arthur Tedder RAF at Soviet Headquarters in Berlin.]

_______________