The Berlin Wintergarten theatre was a large variety theatre ("Varieté-Bühne") placed in Friedrichstraße Ecke Dorotheenstraße.

[German soldiers outside of the WinterGarten theatre on Dorotheenstraße 16 in Berlin, 1941.]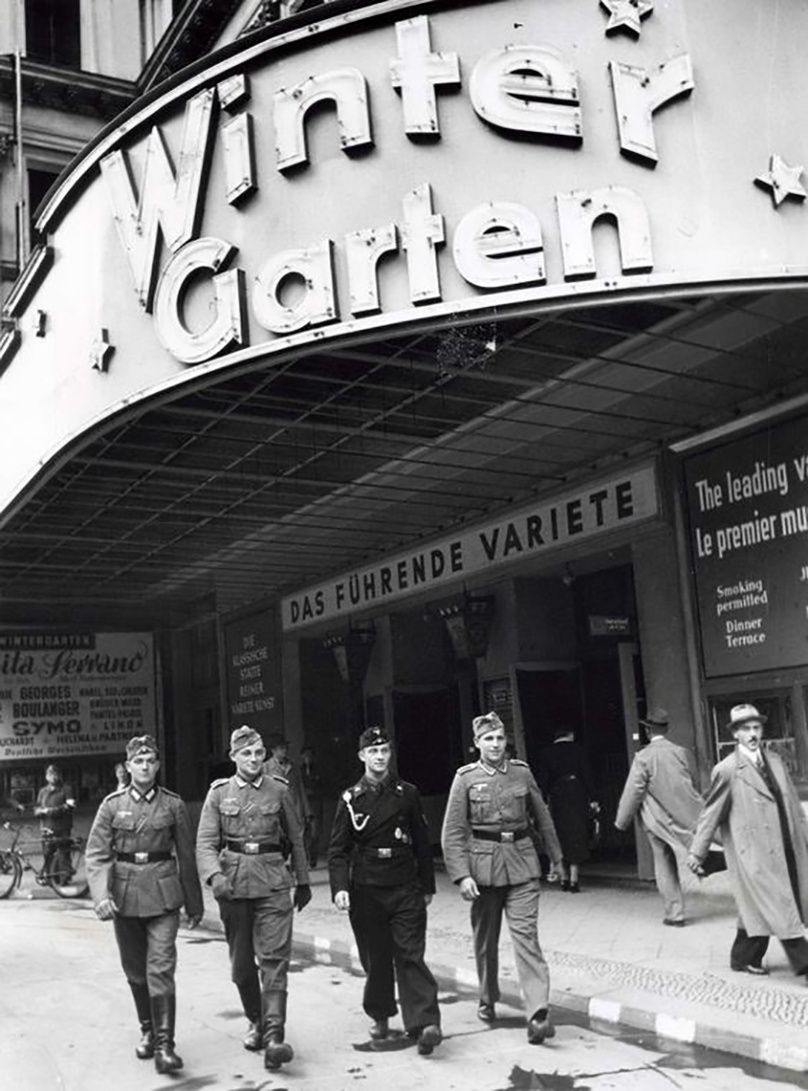 Owned by Hermann Gebers, it opened in 1887 as a recreational center of the Berlin Central Hotel, but also as a venue for concerts and theatrical performances. The Skladanowsky brothers showcased the first short movie presentation ever at the theatre in 1895, making it the first movie theater in history. But it was a multi-use variety theatre, not a true kino ('cinema').

Against a background of inflation and depression, Berlin drew the talent and energies of the rest of Germany towards its glittering cabaret performances and burgeoning sex tourism industry.
[Presentation in the WinterGarten, 1 July 1940.]

Berlin's interwar reputation of hedonistic decadence and debauchery is familiar, but the Weimar Republic (1918-1933) privileged an outpouring of cultural creativity in the Bauhaus movement of modern art and the development of the 'International Style' in modern architecture too. The rise of the Nazis to power and government stop all of this and make the city back to the 1900s.
[WinterGarten dressed with swastikas, the Berlin flag and UK and France too, maybe during the 1938-Munich meeting.]
[A 1935 street-view of Friedrichstraße 143-149, with the WinterGarten at left and the elevated walkaway of Bahnhof Friedrichstraße at background.]