There is a new building at Berlin Mitte.
This city is in continuous development and innovation and the past of time is changing the capital, further away from the wounds suffered during the 1939-45 war. The new James-Simon-Galerie, designed by David Chipperfield Architects serves as the new entrance building for Museum Island, completing the ensemble between the Kupfergraben canal and Neues Museum. It is located next to our beloved battle-scarred building at Am Kupfergraben ecke Dorotheenstraße 1 (at left in the first image, see our This is Berlin post).
The new museum is sited on a narrow strip of land where Karl Friedrich Schinkel's 'Neuer Packhof' administration building stood until 1938.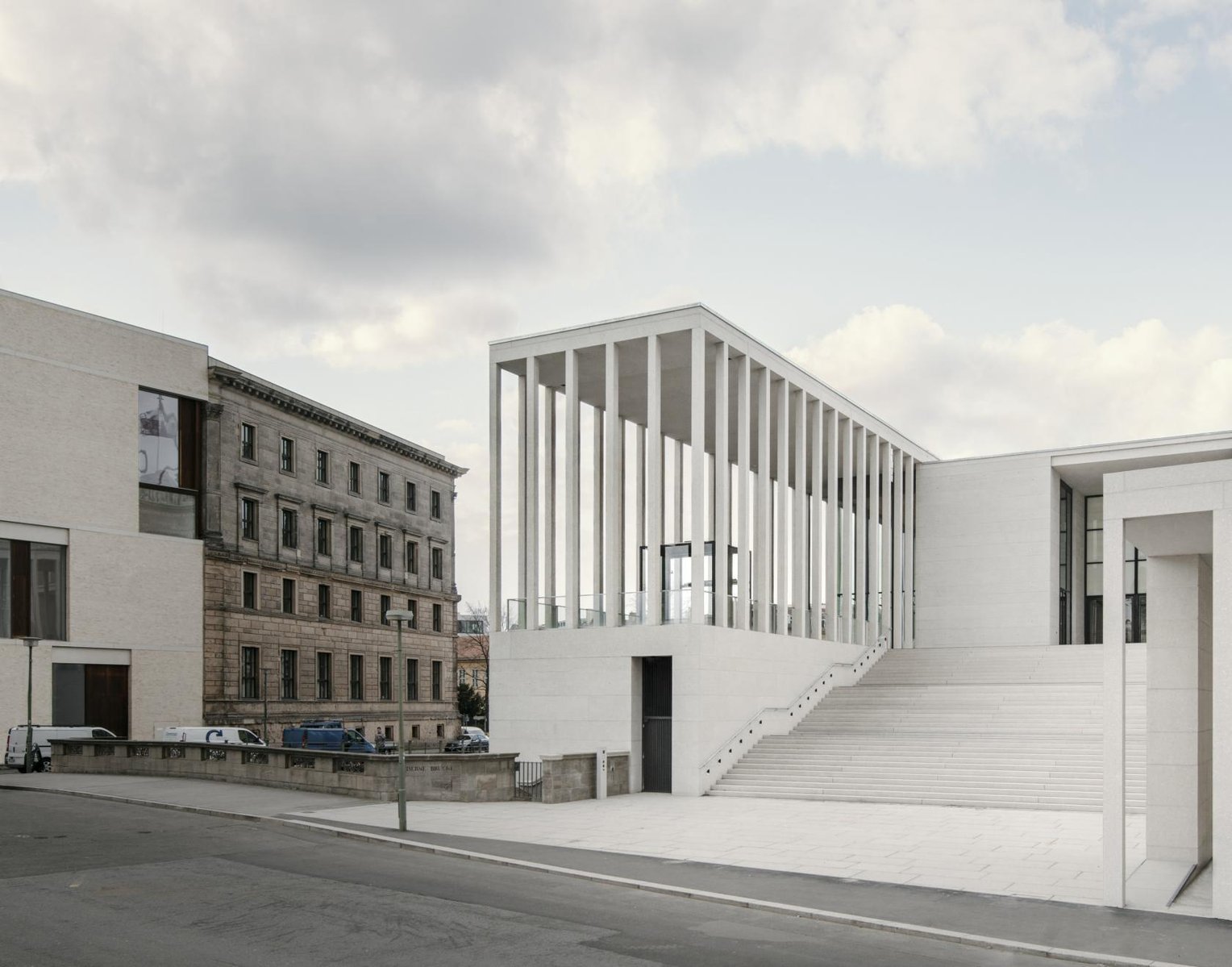 Here we see it side by side with Pergamon Museum, the new world meets the ancient one.
_______________