This is a British 1000-pounder (500 kg) MC bomb from 1944 today at Berlin Mitte. Thousands of people around Berlin's Hauptbahnhof (the main railway station in the city) were evacuated last week to allow disposal experts to defuse an unexploded World War II explosive dropped by Bomber Command and unearthed on a building site. It is one of the 253,800 bombs of this type dropped by RAF bombers during 1939-45 in all war fronts.

In 2011 it was estimated that over 5,500 unexploded bombs or weapons from the war that need to be defused are uncovered each year. The daily average is 15, most of them aerial bombs.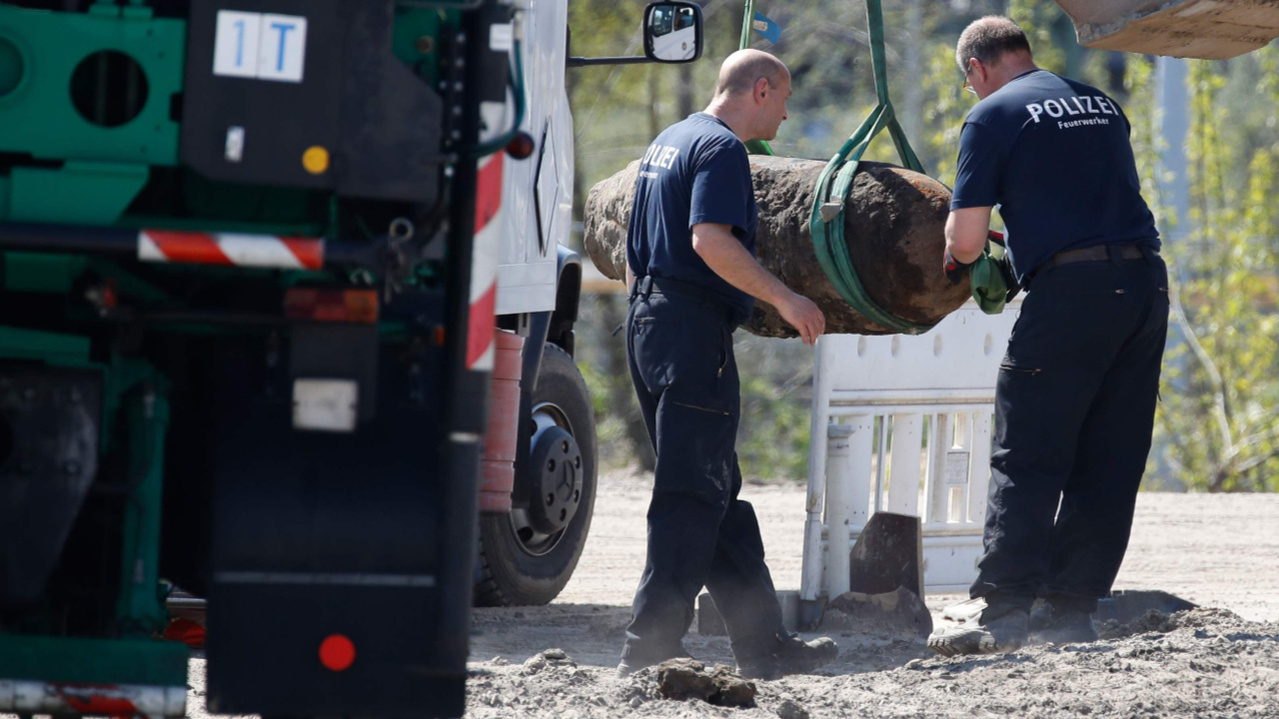 German Polizei demolition experts succeeded in removing the detonator's detonator from the explosive device.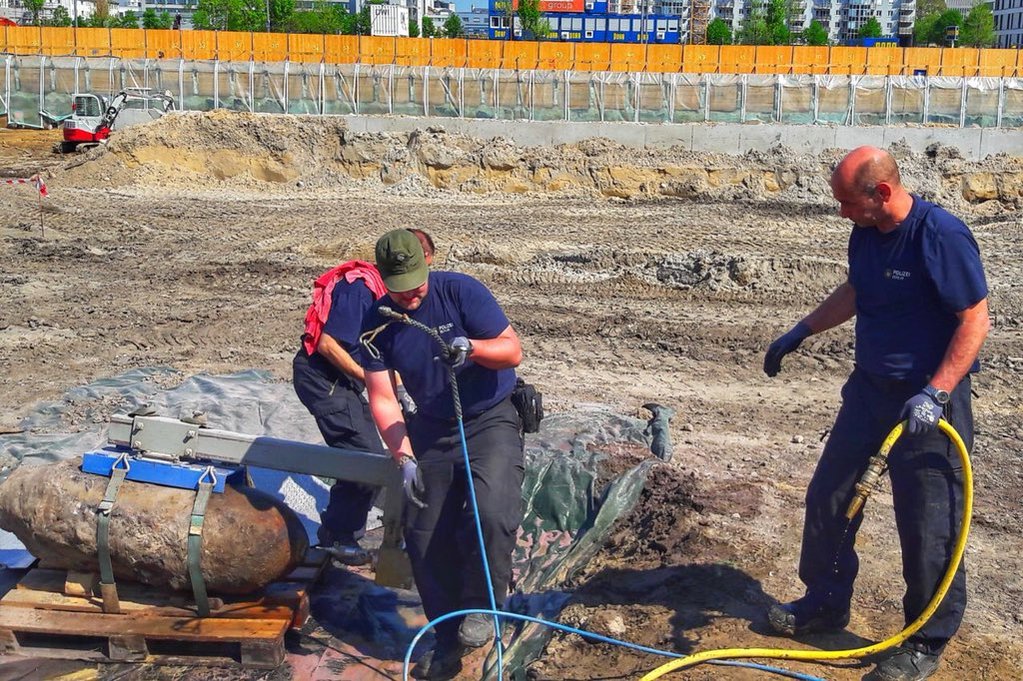 ————–