The Altes Museum, sited in the Museuminsel near the Berliner Dom was built between 1823 and 1830 by the architect Karl Friedrich Schinkel (1781 – 1841) in the neoclassical style to house the Prussian royal family's art collection. It was called the Königliches Museum (Royal Museum) until 1845 and it was decided to display only "high" art in the building.
[The Altes Museum in ruins, view from the other side of the Lustgarten, dated 1950.]
Highly bombed during World War Two, the museum resulted destroyed by Allied bombs and by street fighting with Russian troops during May 1945. The Museum was rebuilt from 1951, the first in the insel to undergo reconstruction and restoration.

[Another shot of the museum, with the Löwenkämpfer statue (´The Lion fighter`), made by Albert Wolff in 1851 in bronze, as view after the war ended. Notice sheltered status of the building.]
[Red Army´s soldiers made an improvised Victory parade in front of the museum in May, 1945.]
[An aerial view of the destroyed and ruined center of the city with the Stadtschloss in the foreground, the Dom at right and the Altes Museum behind, in July, 1945.]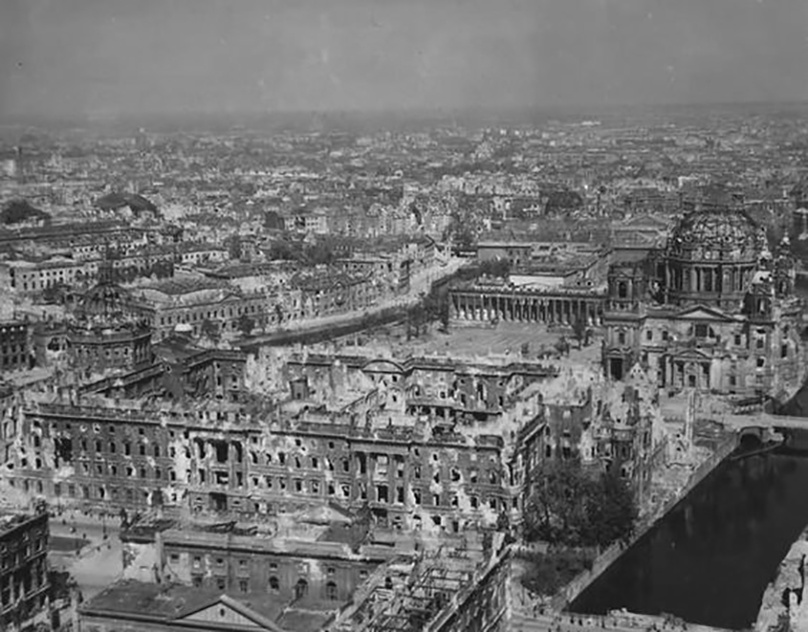 During National Socialism, the Altes Museum was used as the backdrop for propaganda, both in the museum itself and upon the parade grounds of the redesigned square Lustgarten.
[Reich Minister of Propaganda Joseph Goebbels and Führer Adolf Hitler speaking at the gates of the Museum in Lustgarten during a Nazi-parade, 1938.]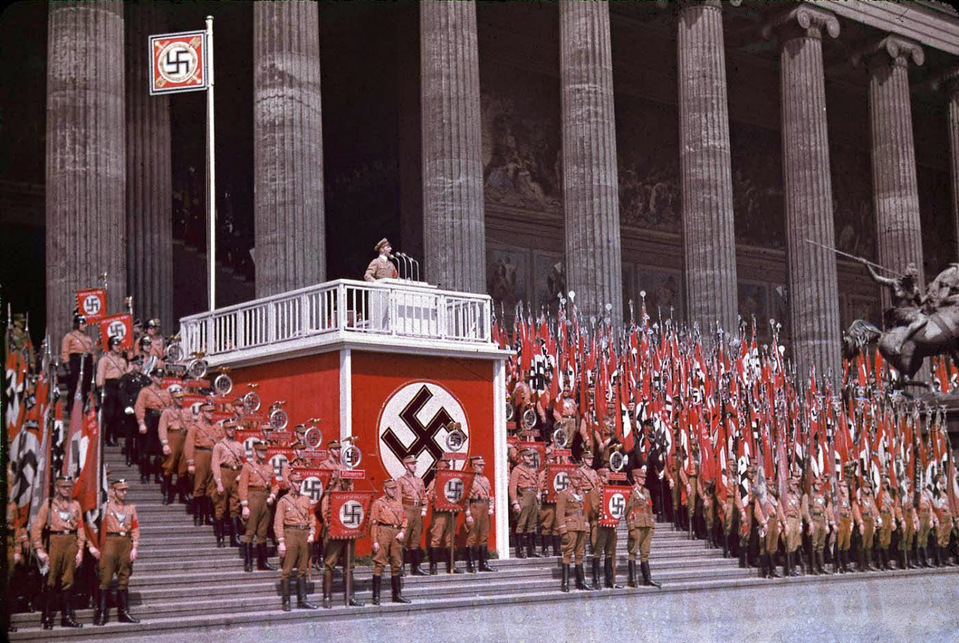 Today, Berlin has restored its condition as one of the most influential cities in art, mixed with her old classic tradition in architecture and neoclassical culture. Example of this was "ALL ART HAS BEEN CONTEMPORARY", as reads a neon by italian-artist Maurizio Nannucci in 2008 at the modern Altes Museum. This bright red neon contrast clearly with the dark and burnt afterwars façade.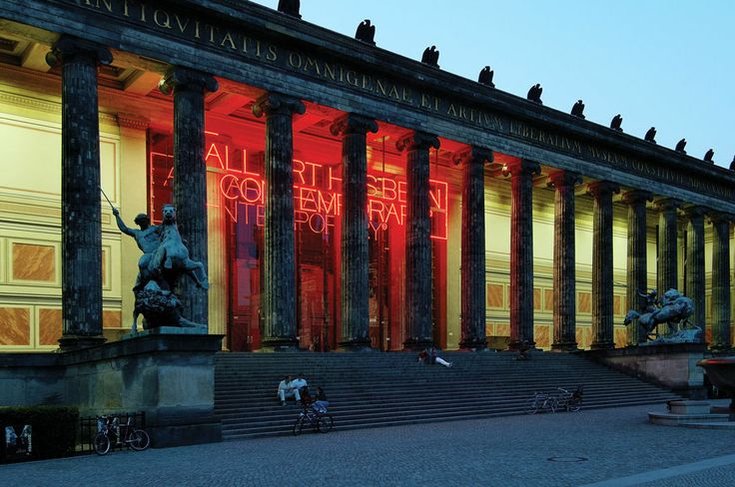 [Close-view of Nannucci's red neon behind the Ionic order columns. Note the dark shades, consequence of 1945-battle fires and fumes.]